My email list just can't grow. I am out of options.
Struggling to grow your email list? Maybe you don't even know what to do anymore.
I have been there, trust me.

Giveaways provide you a new way to give something back to your visitors and also to grow your email list with new ones. Your giveaway could go viral with all the sharing options!
But, you are on a budget, right? We all are. You probably have heard of KingSumo Giveaways, a great giveaway plugin, but it costs $199.

The reason I am saying this is because I was there. I wanted to use KingSumo Giveaways to grow my email list. The budget was tight, so I needed to check other options.
Nothing worked as I wanted.

So, I have created my own giveaway plugin that is similar to KingSumo Giveaways and it's FREE. Let me show you.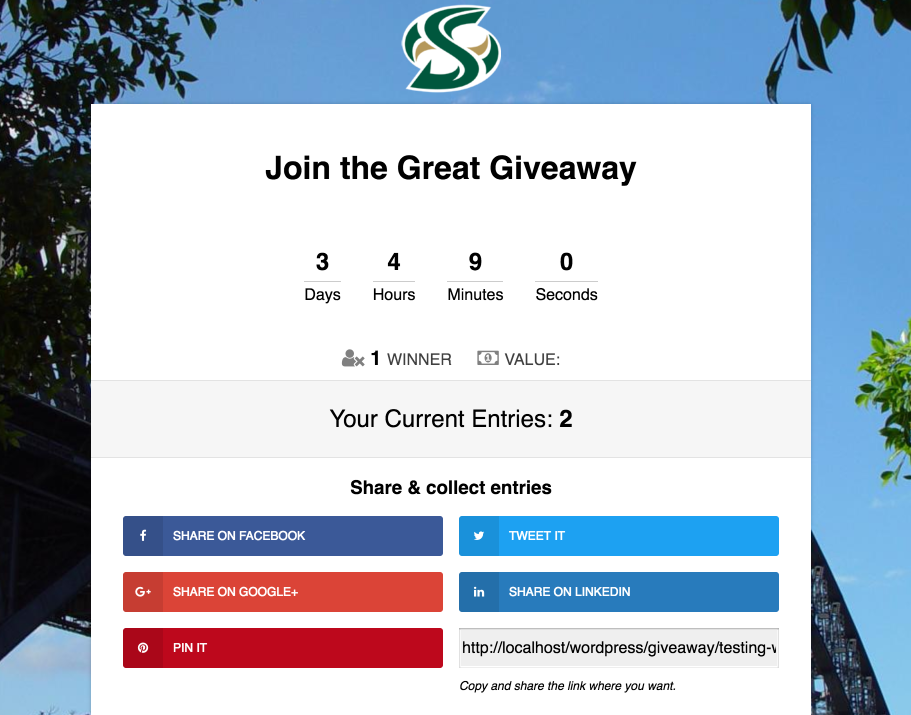 In this course you will learn how to use Simple Giveaways, a WordPress plugin to grow your email list.